HammerHead® 900SX Sweeper
$5,390.00
The 900SX is an industrial-strength, battery-powered (and self-propelled) walk-behind sweeper that's great for both indoor and outdoor sweeping. Its 44-inch sweeping path and 13.2 gallon hopper will pick up a lot of debris – and the PTFE Filter will contain it, down to particles of 10 microns!
Common Floor Applications
Warehouses
Parking Lots
Wood-Working Shops
Tennis Courts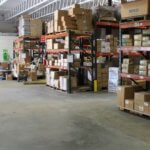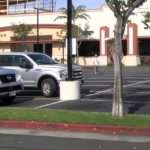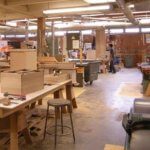 Engineered Simplicity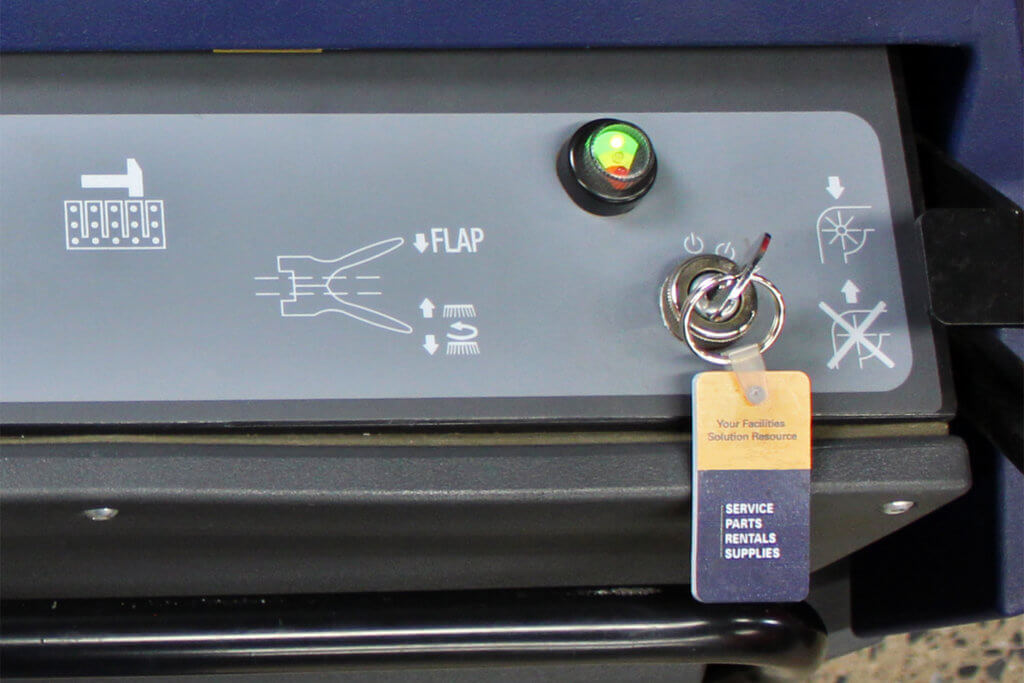 Controls
Easily start cleaning with the turn of a key
Use the three-color battery gauge to know when to re-charge your machine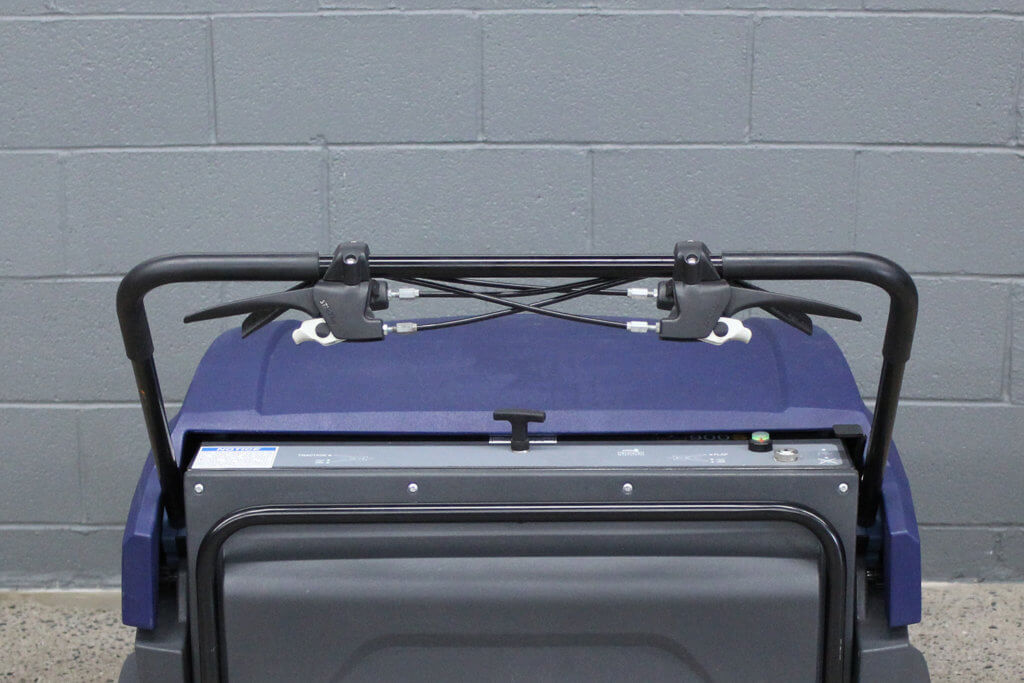 Handle
Handles allow you to choose how quickly you sweep and if you use both or just one front broom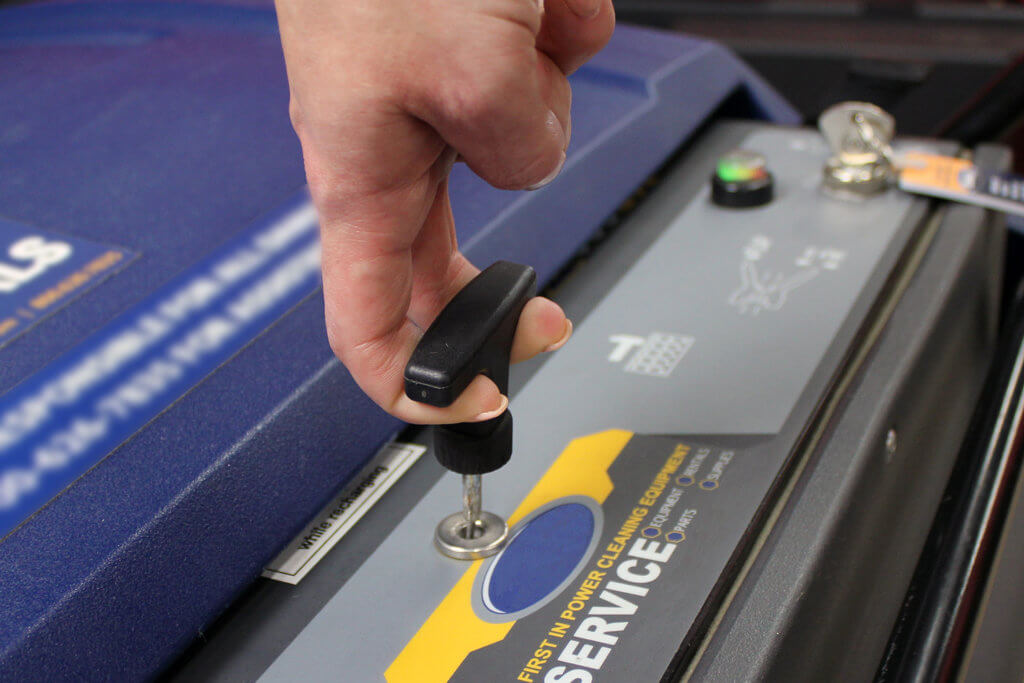 Filter Shake-Out
Gently pull the handle up and down about an inch to release the dust and dirt particulates picked up while you were sweeping
Controls
Handle
Filter Shake-Out
Engineered Performance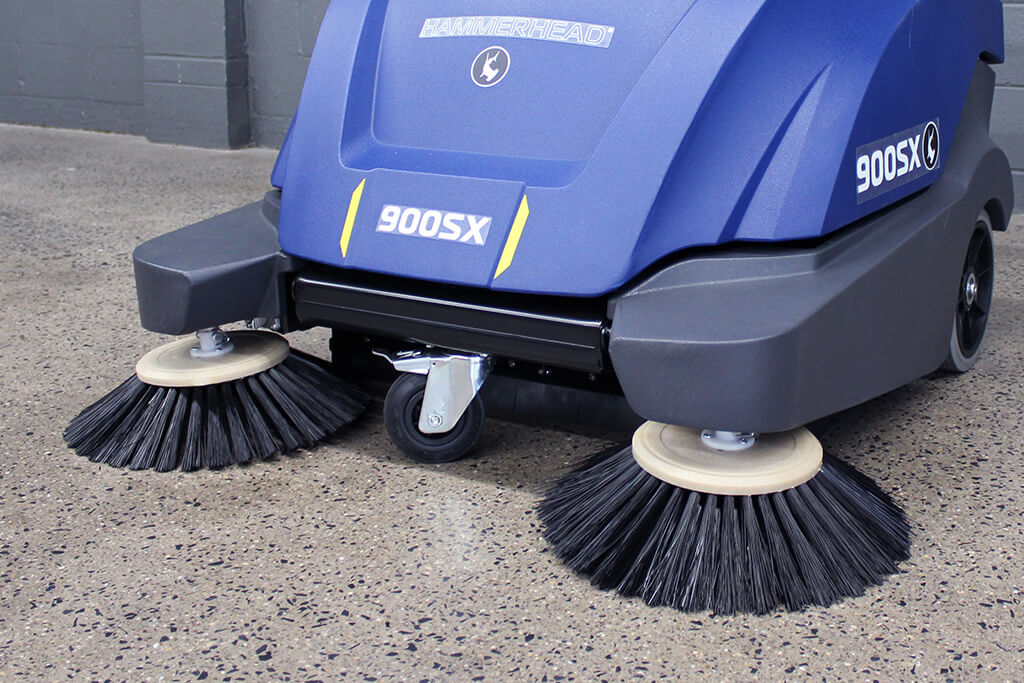 Front Brooms
44″ sweeping path
Dual front brooms allow you to cover more ground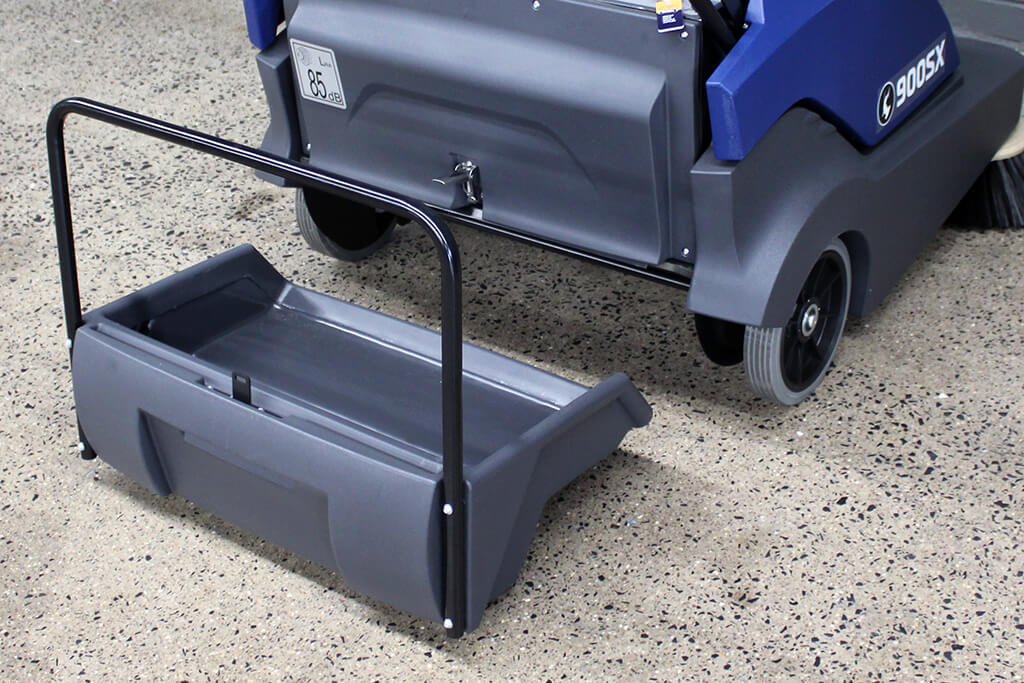 Debris Hopper
Easily removable 13.2 gallon debris hopper
See It In Action
Want the step-by-step?
Learn More or Compare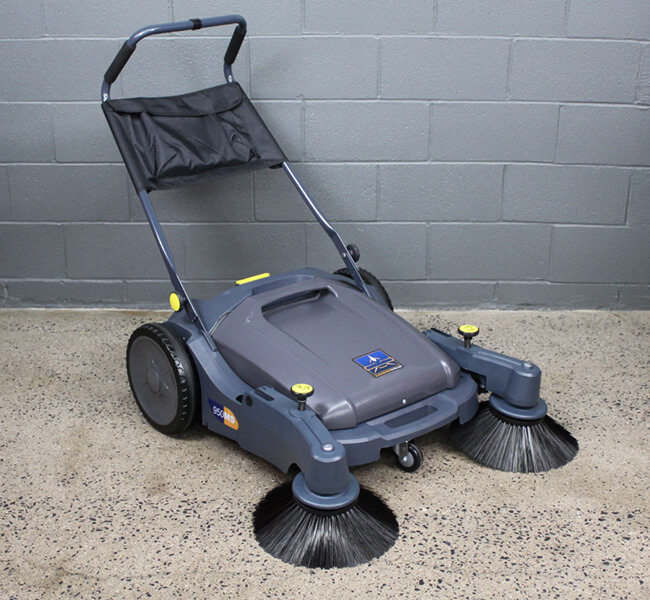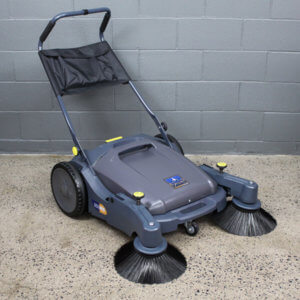 An even simpler sweeping solution – the 950MS is a manual-powered walk-behind sweeper. No battery, no motor; just good old brooms and a debris bin.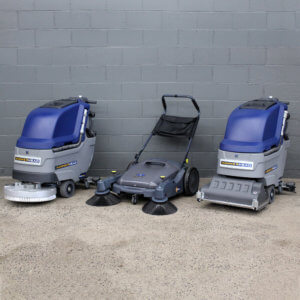 See all the cleaning equipment HammerHead has to offer.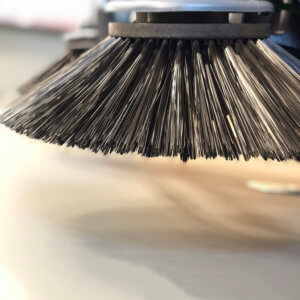 Stock up on wearable sweeper parts, brushes, brooms, wheels, filters, and batteries.
You may also like…
HammerHead® 500SS Scrubber

$

6,180.00 –

$

6,380.00

This is the 500SS 20″ Walk-Behind Sweeper and Scrubber. The best-in-class quality, durability and stainless steel hardware make it a must have for deep cleaning. The cylindrical scrub deck is ideal for cleaning grooves of tiled or smooth floors without having to pre-sweep.
It features effortless traction drive and an on-board charger.

Out of Stock

HammerHead® 950MS Sweeper

$

749.00

The 950MS is an elegantly designed manual walk-behind sweeper. It's collapsible for compact storage, sweeps a nice 36″ width, and features brightly colored touch points for intuitive usability.

Bulk quantity discount: $50 OFF each 950MS for orders of 5 or more!

Add to Cart

HammerHead® 500RSX Scrubber

$

5,480.00 –

$

5,680.00

This is the HammerHead 500RSX 20" Disk Walk-Behind Scrubber. It is designed to fit those smaller areas, but still cover a lot of ground. The interchangeable disk brush is best for cleaning smooth, pre-swept surfaces such as those found in offices, schools, hospitals and gyms.
It features effortless traction drive and an on-board charger.

Out of Stock