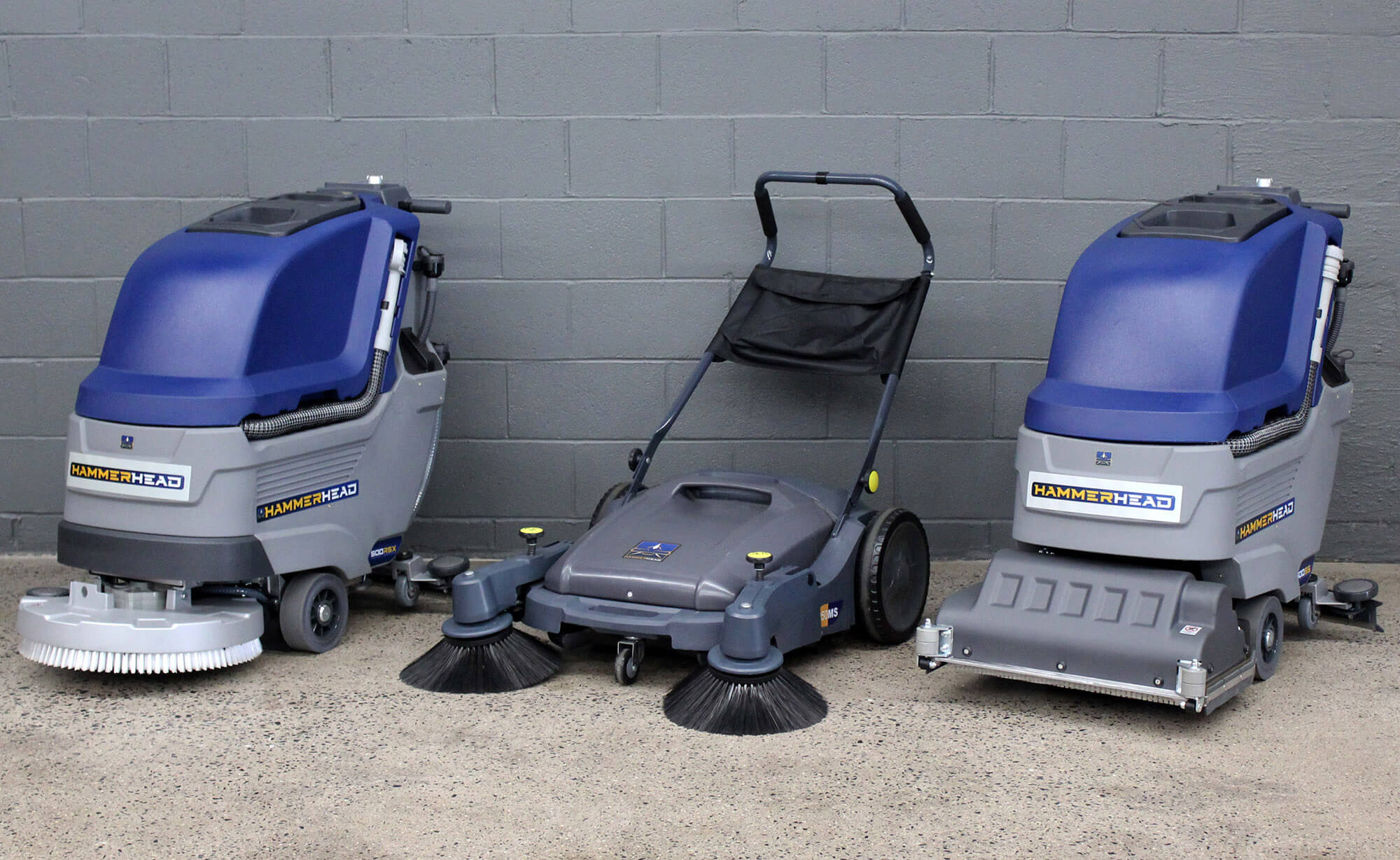 About Us
Hammerhead was originally designed in partnership with our manufacturers and Bortek Industries in 2014. Trends with the two major brands in the US showed an increase in costs and decline in quality. It became increasingly difficult to provide a simple solution to customers with a more limited budget.
Thus, Hammerhead was born. A line of cleaning equipment that is easy to operate, built with quality parts, and provides a quality clean. Those were the primary boxes to check. But we didn't stop there. We also made Hammerhead an affordable solution so everyone can get the clean they deserve! Everything about Hammerhead is designed around our mantra, "Engineered Simplicity™."
In 2019, Hammerhead Cleaning Equipment, LLC. was started as its own company, in order to give it full reign to build its brand and to give our customers across the entire US access to this focused offering on our website. Now exclusively online, everyone can access the value initiated by a tenured and reputable company in the cleaning equipment industry!
We can't wait to for you to get the results you've been looking for!
Click here
to learn more about brand partner, Bortek.
See What Our Customers Are Saying
Works well and is easy to maintain. Much quicker then sweeping by broom and we no longer need to use sweeping compound.
5 star! The initial one worked so well that we bought a 2nd unit!
We really like the 500rsx. It is just what we need for our gym and fellowship hall. The onboard charger is a super feature. The fill hose is a great convenience. The water control is nice because you don't have to bend over to find it like our old scrubber. The drain hose is a little hard to put back in the track and I am afraid to break the clips but so far hitting it to make it go in works.
Matthew Basham
(verified owner)
Works well. Meets my expectation.