HammerHead® Clean is a locally owned and operated family company out of Mechanicsburg, PA. With over 50 years of experience, we maintain a proud tradition of putting our customers first.  Our purpose is to consistently provide the best possible solutions and support to solve our customers' facilities maintenance, cleaning, and sanitation problems. Each and every one of our over 16,000 customers is special with unique cleaning problems. At HammerHead, our level of experience remains unmatched and allows us to create solutions that are tailored to your specific needs. We do all we can to ensure you get the absolute best customer service possible.
What is Engineered Simplicity?
Engineered Simplicity is…
The HammerHead Value
DIY Maintenance
Ease of Use
Low Cost- High Value
Our Brands
For power-cleaning equipment, look no further than our very own exclusive
HAMMERHEAD®
brand of equipment. HammerHead machines are lean, mean, industrial-grade machines. They are Best-In-Class for Quality, Durability, Performance, and Warranty. These machines have been specifically designed to ensure they are the most effective, affordable, and reliable pieces of equipment in the industry. Common sense is a key facet that has been integrated in every Hammerhead machine to allow for easy and simple operation of the machines. They are intuitive and simplistic that even untrained personnel can operate them with ease. HAMMERHEAD® machines have exacted Engineered Simplicity® in every design aspect.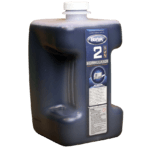 For best cleaning results we recommend our exclusive
Bortek detergents
. We've developed these products to solve all manner of difficult cleaning task for over 50 years. We have a large portfolio of affordable, effective, safe, and easy to use chemicals, floor finishes, concrete and stone finishes, bathroom cleaners, sanitizers, disinfectants, and green cleaning solutions. To prevent unintended damage to your floor scrubber, we suggest using detergents specifically designed for this purpose. Choosing Bortek is the best choice to protect your investment and achieve high performance results. Additionally, our brand includes a wide selection of cleaning tools, mops, trash liners, and bathroom sanitary paper supplies. We have you covered to fulfill all your facility's cleaning and supply needs. If you need assistance in solving cleaning problems or would like to reduce your maintenance and supply costs, just
ask for your local Supply Specialist
and we'll get you taken care of in a timely manner.