HammerHead Cleaning Equipment Warranty Details
Hammerhead Cleaning Equipment (30) Day Money Back Guarantee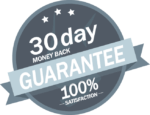 To prove our confidence in the products we provide and their value to you, we are offering a 30-day, money-back guarantee. We are confident you will love the results you get with your Hammerhead. However, if you are not 100% satisfied with your Hammerhead machine, you are eligible for a full refund. In the event that you would like to return the item and be issued a refund, please reach out to our Customer Service department as outlined in our Return Policy.
Return shipping/delivery fees apply to any permitted returns. Hammerhead items are to be in original packaging and unused. Return freight and any damage found upon inspection of the item will be deducted from the refunded amount. Please allow 20 days once your item is received to process a refund.
Hammerhead Cleaning Equipment (1) Year Limited Warranty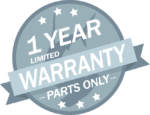 Hammerhead Cleaning Equipment, LLC. warrants certain of its products against defects in materials or workmanship under normal use and service to the original purchaser for a period of one (1) year from the date of original purchase. This particular warranty extends to Hammerhead items purchased after March 31, 2019.
What we will do
During the warranty period and at our sole option, Hammerhead will repair or replace the warrantied product or part due to a defect in materials or workmanship under normal use and service. Any covered repairs or replacement parts will be at no cost to you. Hammerhead reserves the right to substitute products or parts of comparable quality and value or, where permissible by law, to use or deliver refurbished products or parts in the repair or replacement of any product or part. In the event that the warrantied products or parts are no longer manufactured or available and no other products or parts of comparable quality and value are available, Hammerhead reserves the right, in its sole discretion, to satisfy its obligations here-under by offering the prorated monetary value of the warrantied product or part in the form of a one-time payment.
Who does this warranty provide coverage to?
Your warranty is non-transferable, and the sale, transfer or disposal of the warrantied product or part will void this warranty. For the purposes of this warranty, an "original purchaser" is an individual who purchases the product directly from Hammerheadclean.com or an authorized re-seller for personal, household or consumer use and not with the intent to resell the product or for commercial purposes. This warranty does not apply to products purchased for commercial purposes, with the intent to resell, or through unauthorized re-sellers including, without limitation, third-party websites such as Craigslist, eBay, Amazon or Alibaba. If you are not the original purchaser, you take the product "as is" and with any and all faults. This warranty does not apply to the purchase of any refurbished machines.
What claims are excluded from this warranty?
Standard warranty exclusions: normal wear parts such as, but not limited to, squeegees, brushes, gaskets, tires, brooms. The warranty does not provide coverage and will become void if claims are a result of damage caused by using the product in any manner that is inconsistent with applicable owner's guides, user manuals or other operational instructions. Lastly, this warranty does not provide coverage and will become void if damage is caused by acts of nature or relating to forces outside of Hammerhead's control including but not limited to fire, flood or lightning damage, or for damage caused by power surges.
What costs does this warranty cover?
In connection with your warranty claim, Hammerhead will incur the costs for shipping of products or parts related to your warranty claim. At the discretion of Hammerhead, you may be required to return the damaged item prior to a replacement being issued. If the part is found to be caused by abuse, neglect, or misuse, the customer may be responsible for the cost of the parts and related costs. The responsibility for the installation of any product or part replaced under this warranty and any related installation costs are yours regardless of whether there is any cost to you for the repaired or replaced product or part. This limited warranty also does not include reimbursement for inconvenience, removal, set up time or loss of use.
What coverage does my battery have?
Batteries are of a Deep Cycle type and require daily care and water replenishment to have maximum life. With effective care, we provide a 90 day replacement / 12-month prorated warranty. Batteries rarely have defects, however, if they do, defects will become apparent early in the battery's life cycle. Failures are predominantly caused by lack of daily care. Hammerhead requires that the battery being replaced under warranty be returned at the time the claim is fulfilled. Shipping costs will be incurred to the customer if after the 90 day replacement period.
How do I file a warranty claim?
You must contact our Customer Service department using the Contact Us form and selecting Warranty Claim on Hammerheadclean.com prior to returning any products or parts to us. You may be asked to undertake certain steps to troubleshoot the product or part for which a claim is being made (including, but not limited to, photos or video of issue). These steps are essential to determining whether your warranty claim is covered and ensuring shipment of the correct replacement product or part. Products or parts returned to us without authorization will be destroyed and no warranty claim will be honored or credit or refund provided. You may also contact us in writing to: Hammerhead Cleaning Equipment, LLC. P.O. Box 3043, Camp Hill, PA 17011.
What must I do to keep the warranty in effect?
Keep your original receipt.
You may be required to provide your original receipt at the time of any warranty claim.
This warranty shall not apply to any product or part found to be in an unreasonably ill-maintained condition. A product is considered to be in an unreasonably ill-maintained condition when the product has not been properly cleaned after use, resulting in unusual levels of build-up and clogging, or when found in a way that otherwise suggests that the product has been subjected to misuse or abuse beyond ordinary wear and tear.
What is the warranty on repaired or replaced products or parts?
No new warranty is provided with any part that is repaired or replaced under this warranty. The warranty on any replacement part runs from the date of your original purchase. Hammerhead has the option to request the part that is being replaced to be returned to Hammerhead at the time of replacement. If such a request is made, but the customer fails to return to us the replaced product or part, further warranty coverage will be suspended until such replaced product or part is returned.
Where does this warranty apply?
Your warranty provides coverage for products purchased and used in the United States excluding its territories and possessions (e.g. Guam, Puerto Rico and the Virgin Islands). It is not applicable to claims for products purchased or used in any other country at any time. Transportation or use of your Hammerhead products outside the United States, including transportation or use in any U.S. territory or possession, will void this warranty.
Fine Print
What are the limitations on this warranty?
Your exclusive remedy, in lieu of all incidental, special or consequential damages, including for negligence, is limited to repair or replacement of any product or part deemed to be defective in materials or workmanship under the terms and conditions stated in this warranty.
HAMMERHEAD MAKES NO OTHER WARRANTY WHATSOEVER, EXPRESS OR IMPLIED. HAMMERHEAD SHALL NOT BE LIABLE IN ANY CASE FOR INCIDENTAL OR CONSEQUENTIAL DAMAGES RESULTING FROM THE USE OF THIS PRODUCT OR ARISING OUT OF ANY BREACH OF THIS WARRANTY EVEN IF IT HAS BEEN ADVISED OF THE POSSIBILITY OF SUCH DAMAGES.
How are disputes resolved?
We hope to never have a dispute with you. In the unlikely event of a dispute with respect to this warranty or its validity or enforceability or any other dispute, action or controversy between us that relates to the product you purchased or this warranty, whether in contract, warranty, tort, statute, regulation, ordinance or any other legal or equitable basis (a "Dispute"), you and we agree that such Dispute shall be resolved according to these alternative dispute resolution ("ADR") provisions.
Trial by Jury and Class Action Waiver: By purchasing the Hammerhead product to which this warranty is attached, you understand and agree that except as provided herein, you have waived your right to have your Dispute with us resolved by either a jury or bench trial. We have waived our right to a jury or bench trial as well. You also understand and agree that you have waived your right to participate in any litigation related to your Dispute on a class basis or as a class member.
Fundamental Fairness: Hammerhead supports the proposition that all parties to a Dispute that is subject to these ADR provisions are entitled to a fundamentally fair process and hearing. Toward that end, Hammerhead intends these ADR provisions to fully support the Consumer Due Process Protocol as published by the American Arbitration Association ("AAA"). Each party shall be given adequate notice of hearings and an opportunity to be heard and to present relevant evidence.
ADR Administrator and Rules: Unless we both otherwise agree in writing, any mediation or arbitration under these ADR provisions of this warranty shall be administered by and pursuant to the non-binding mediation or binding arbitration rules of the AAA concerning consumer-related disputes in effect at the time a case is filed. Information on these rules can be found on the AAA website (www.adr.org) or by contacting the AAA at (800) 778-7879.
ADR Process: Except in the case of a Small Claim, as defined below, you agree that any and all Disputes between us shall be submitted first to non-binding mediation. If the Dispute is not resolved through mediation, you may then submit the Dispute for binding arbitration. Further information on the ADR process may found on the AAA website (www.adr.org).
Restrictions on Arbitration: Disputes shall be arbitrated on an individual basis. You have no right to or authority for any Dispute to be arbitrated on a class action basis or in a purported representative capacity on behalf of the general public or other persons or entities similarly situated. The arbitrator's authority to resolve disputes and to make awards is limited to Disputes between you and us alone. Furthermore, disputes brought by either you or us against the other may not be joined or consolidated in arbitration with disputes brought by or against any third party unless agreed to in writing by all parties. No arbitration award or decision on any Dispute shall be given preclusive effect as to issues or claims in any dispute with anyone who is not a party to the arbitration. Should any portion of this paragraph be stricken from this warranty or deemed otherwise unenforceable, then this entire ADR section shall be stricken from this warranty.
Small Claims: If your Dispute is for damages of less than the jurisdictional limit for claims made in small claims court where you live (a "Small Claim"), you may elect to file your Small Claim on a non-class/non-consolidated/non-representative basis in such small claims court instead of submitting your Small Claim to the AAA for mediation or arbitration as required by this warranty. If your Small Claim is unsuccessful in small claims court and you wish to further pursue your Small Claim, you agree to submit Your Small Claim to the AAA as a Dispute for binding arbitration but not mediation under this warranty.
Costs and Fees Imposed by AAA: You may be required to pay a filing fee when you file your Dispute with the AAA. Generally speaking, there is no fee to file a request to mediate with the AAA. There is generally a filing fee required to file an arbitration request. You should contact the AAA to determine what the filing fee is. The AAA also charges certain administrative costs and expenses related to a mediation or arbitration. For example, the mediators or arbitrators selected by the parties will need to be paid for their time and related travel expenses (if any). Except in cases where the mediator or arbitrator determines that your Dispute is baseless, frivolous or was filed with the principal purpose of being vexatious or to annoy, we will be responsible for paying all other fees or expenses related to the mediation or arbitration as imposed by the AAA above and beyond the filing fees imposed on you by the AAA. You are responsible for paying your own attorney's fees if you choose to be represented by an attorney.
Right to Representation: During the ADR process (either mediation or arbitration) you have the right, at your own expense, to be represented by an attorney. The choice of whether to retain an attorney and the costs and expenses of such attorney are entirely yours.
Initiating the Dispute Resolution Process: Please contact your local small claims court clerk for instructions on submitting your Small Claim to the small claims court. To submit your Dispute to mediation (initial claims) or arbitration (appeals), please contact the AAA.
Selection of Neutrals: Any mediation or arbitration filed with the AAA will be heard by an independent and neutral third party (a "Neutral"). As part of the ADR process, all parties are entitled to a Neutral who is independent and impartial. Toward that end and pursuant to the AAA rules for the selection of a Neutral, each party will be provided with a list of available Neutrals by the AAA. Each party will be entitled to strike those Neutrals the party deems unacceptable. The parties shall then rank the Neutrals remaining on their list. The AAA will select the Neutral from the names remaining on the list starting with the highest mutually ranked Neutral.
Location of Mediation or Arbitration: In the case of face-to-face proceedings, such proceedings will be conducted at a locale that is reasonably convenient to each party with due consideration of each party's ability to travel and other pertinent circumstances. If the parties are unable to agree on a location, the determination will be made by the Neutral.
Nature of Hearing: In some cases, the Neutral may find it more expeditious and/or less costly to render an opinion based on written submissions only (no hearing) or based on a hearing conducted telephonically. The Neutral shall always have discretionary authority as to whether to require a face-to-face hearing at the request of either party.
Remedies and Awards: The Neutral shall be empowered to grant whatever relief would be available in court or in equity. In the case of arbitration, the decision of the Neutral and any award granted to either party shall be final and binding but subject to review in accordance with applicable statutes governing arbitration awards. In making the award, the Neutral should apply any identified, pertinent contract terms, statutes and legal precedents. The Neutral shall also provide a brief written explanation of the basis for any award at the time it is made.