HammerHead® 500SS Scrubber
$6,300.00
Only a few left in stock!
This is the 500SS 20" Walk-Behind Sweeper and Scrubber. The best-in-class quality, durability and stainless steel hardware make it a must have for deep cleaning. The cylindrical scrub deck is ideal for cleaning grooves of tiled or smooth floors without having to pre-sweep.
It features effortless traction drive and an on-board charger.
Engineered Simplicity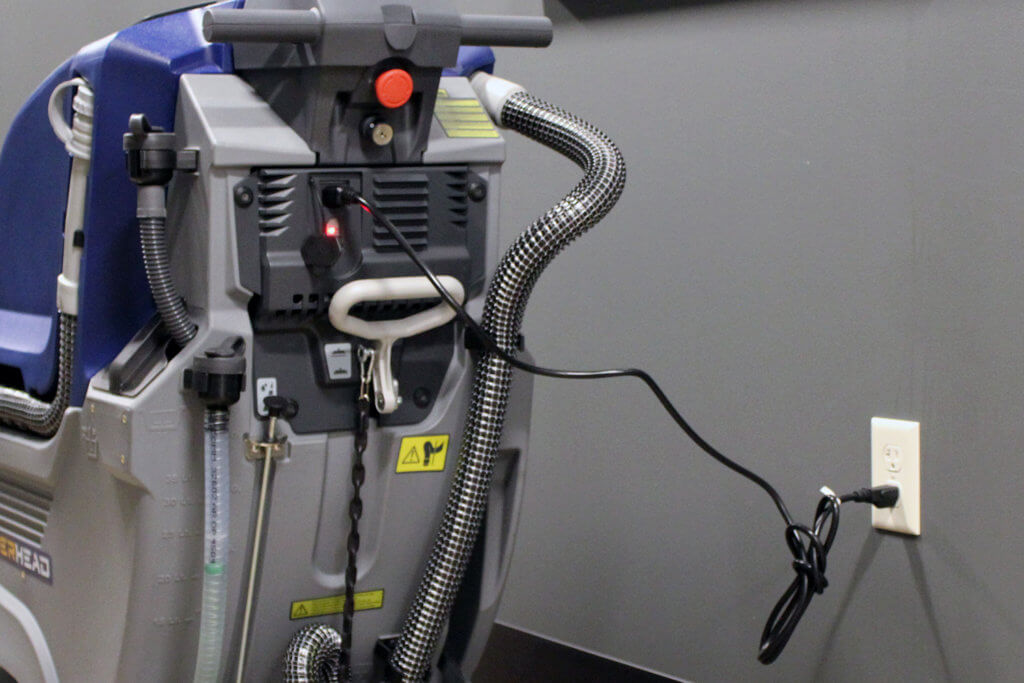 On-Board Charger
Easily plug in and charge from regular wall outlets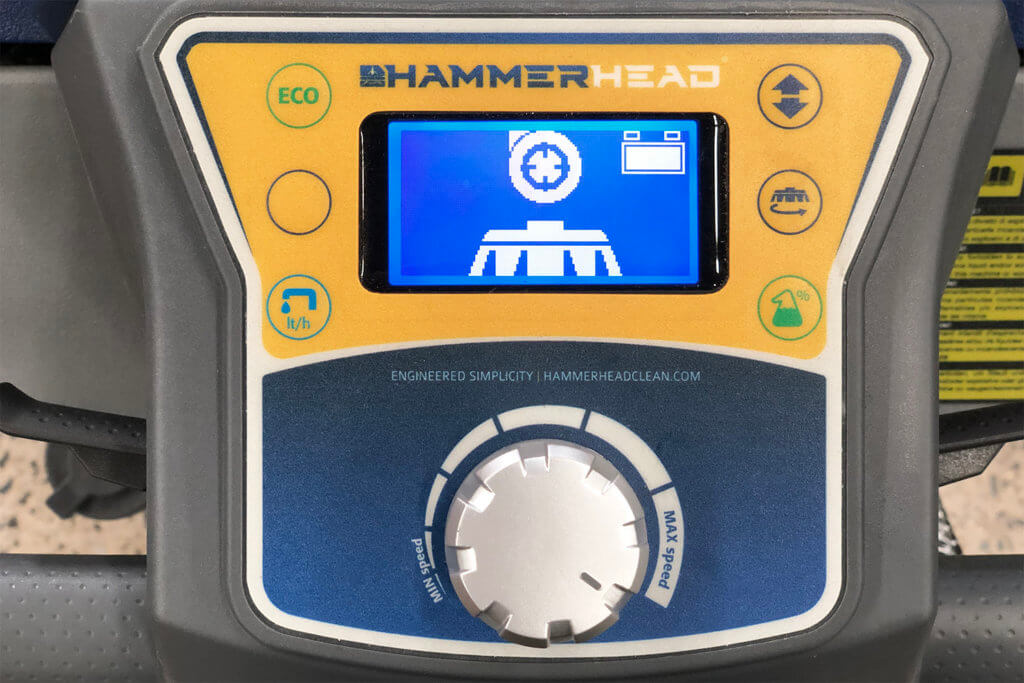 Controls
Simple, press-of-a-button controls
Power-saving ECO mode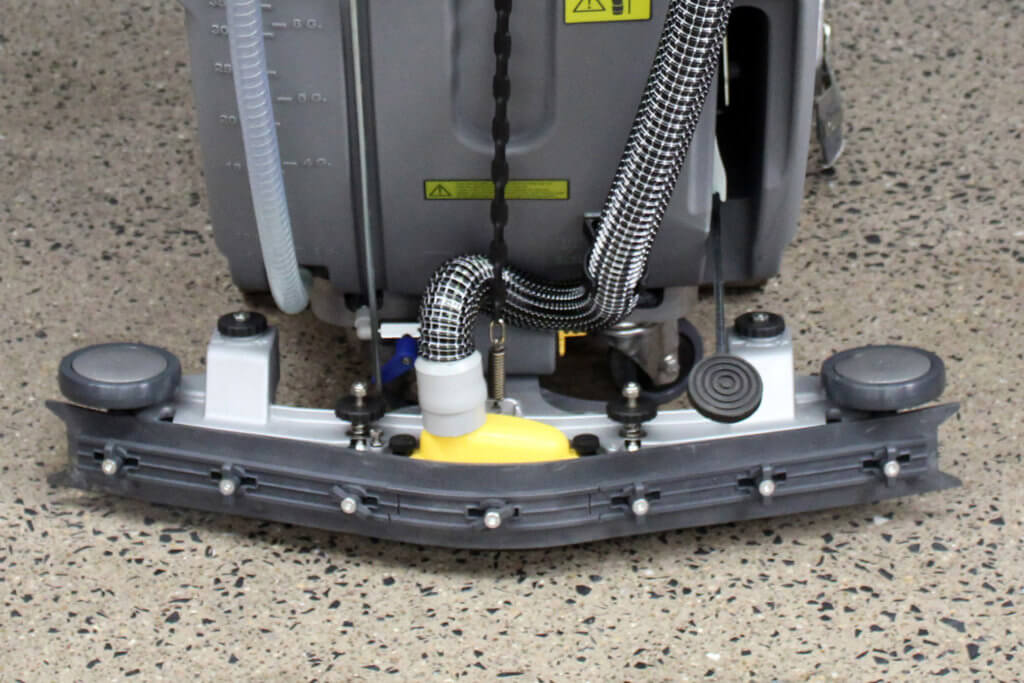 Squeegee
Tool-free squeegee removal
Breakaway V-shaped squeegee leaves floor instantly dry
On-Board Charger
Controls
Squeegee
Engineered Performance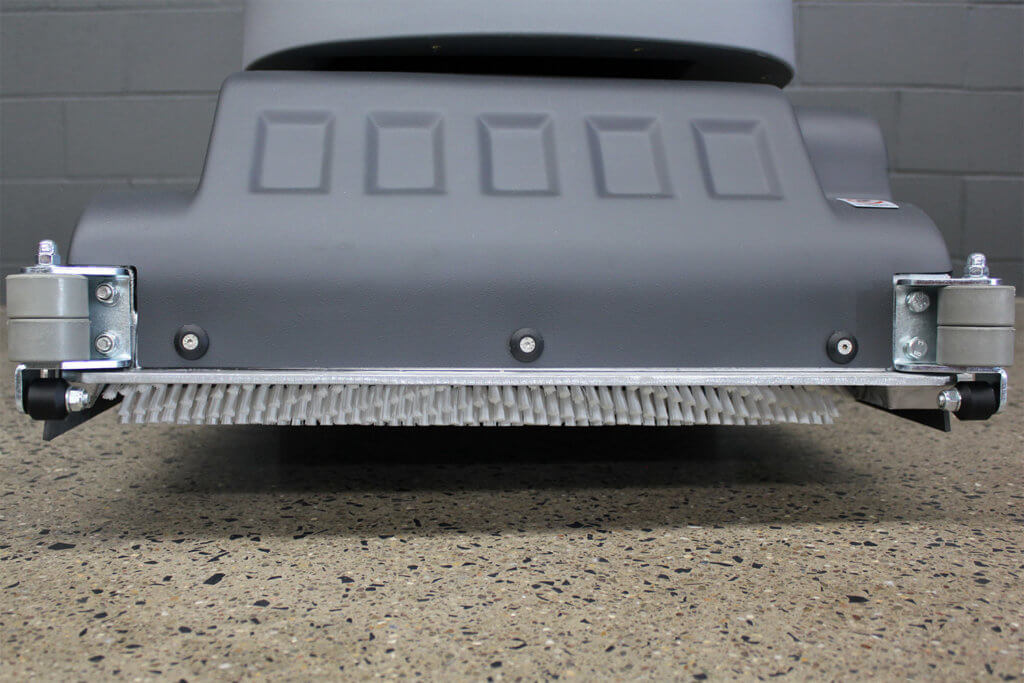 Cylindrical Brush
Scrub deck is equipped with two cylindrical brushes to maximize scrub and sweeping capability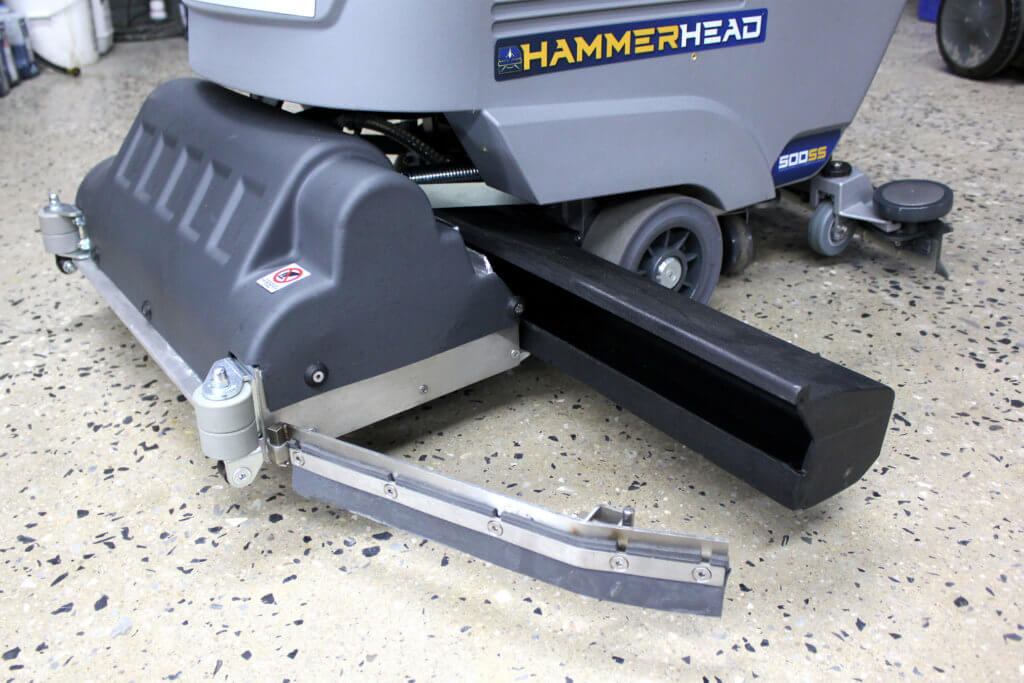 Debris Hopper
Unlatch the side panel of the scrub deck to remove debris hopper
Empty and rinse out hopper after each use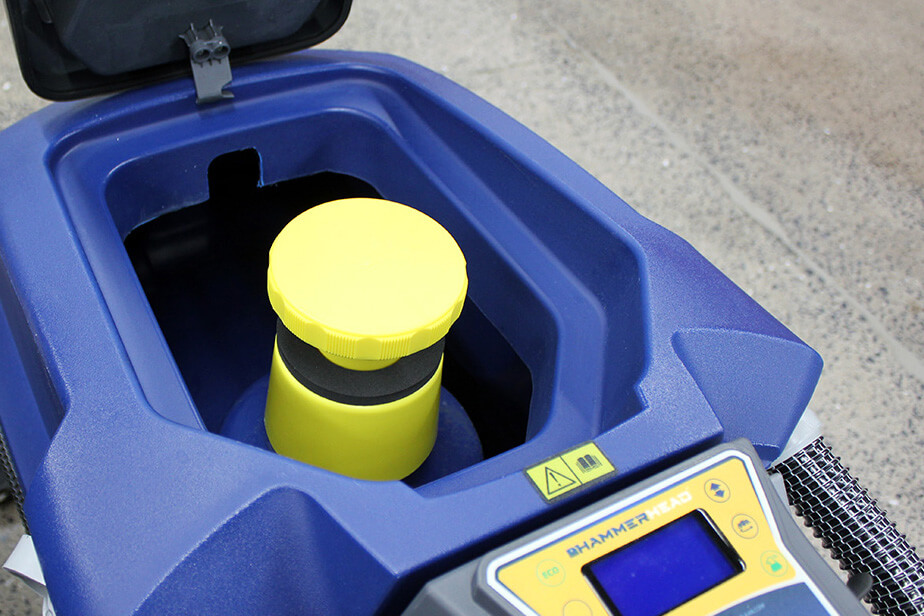 Tank Float
Recovery tank float's cylindrical design counters common failures seen in other scrubber brands
Cylindrical Brush
Debris Hopper
Tank Float
Technical Specifications
| | |
| --- | --- |
| Feature | 500SS |
| Work Capacity up to | 18,837 ft2/hr |
| Autonomy up to | 3.5 hr |
| Cleaning Path (in.) | 19.7 |
| Brush Type | Cylindrical |
| Number of Brushes | 2 |
| Brush Size | 3″ x 19.7″ |
| Squeegee Width (in.) | 27.5 |
| Solution Tank Capacity | 10.6 Gal |
| Noise Level dB (A) | < 70 |
| Batteries (V/A) | 24 Volts |
Want the step-by-step?
Learn More or Compare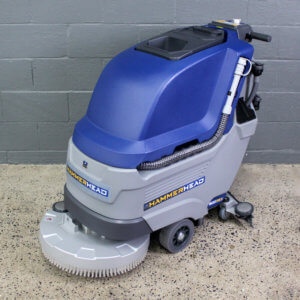 It's like the 500SS, but with a disc scrub deck for cleaning smooth, pre-swept floors.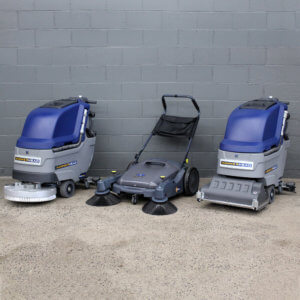 See all the cleaning equipment HammerHead has to offer.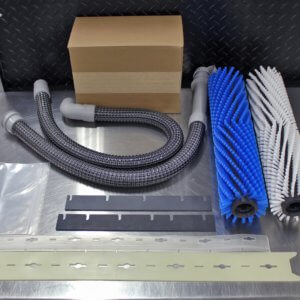 Don't stop cleaning! Keep these wearable parts on hand.
You may also like…
HammerHead® 950MS Sweeper

$

999.00

The 950MS is an elegantly designed manual walk-behind sweeper. It's collapsible for compact storage, sweeps a nice 36″ width, and features brightly colored touch points for intuitive usability.

Add to Cart

HammerHead® 500RSX Scrubber

$

4,549.00 –

$

4,699.00

This is the HammerHead 500RSX 20" Disk Walk-Behind Scrubber. It is designed to fit those smaller areas, but still cover a lot of ground. The interchangeable disk brush is best for cleaning smooth, pre-swept surfaces such as those found in offices, schools, hospitals and gyms.
It features effortless traction drive and an on-board charger.

Add to Cart