900SX
The Sweeper With Drive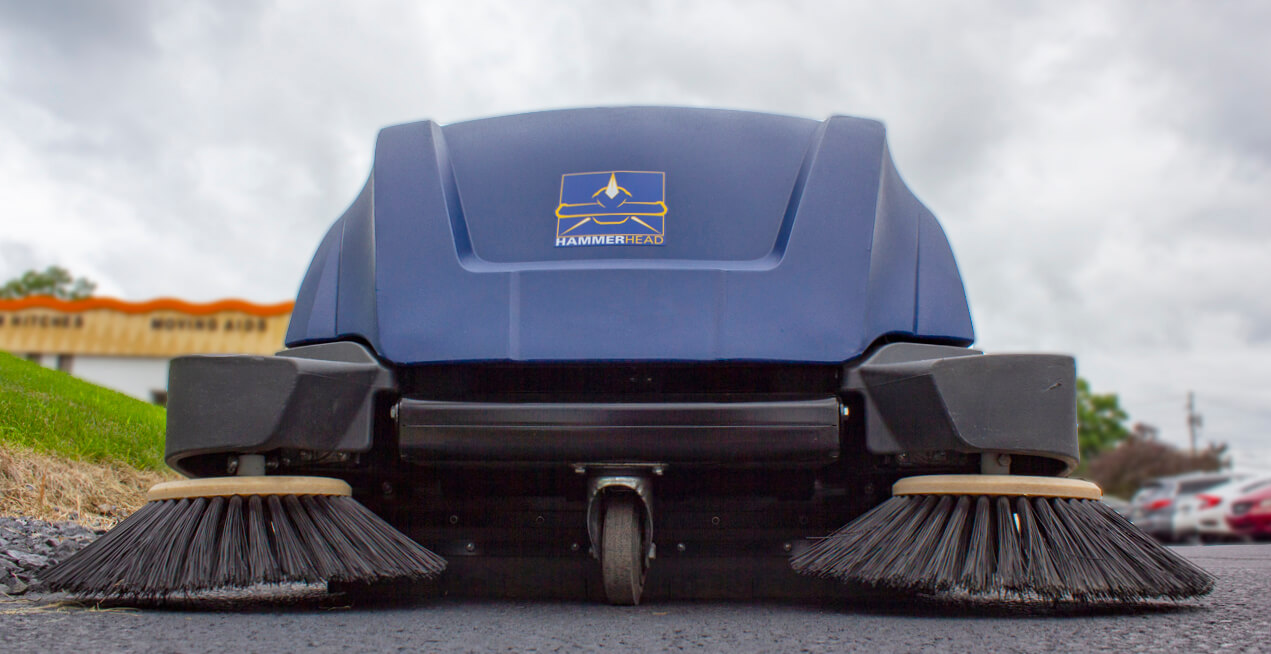 Start Sweeping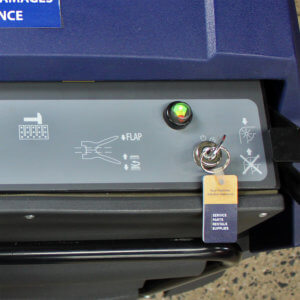 Control Panel
It's easy to get started. Turn the key and switch on suction with the lever on the right. You can see your battery's charge level too.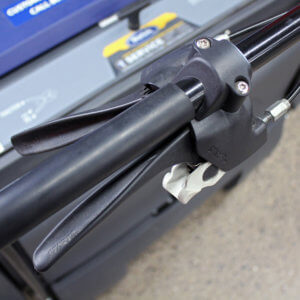 Handlebar Controls
Lower one or both front brooms using the handlebar controls. Then hold the front control lever for self-propelled walk-behind sweeping. Handlebar height can be adjusted for improved operator comfort.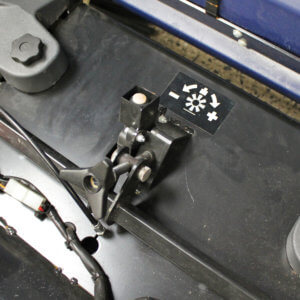 Main Broom Pressure
Before starting, you may wish to adjust the ground pressure of the main broom. Simply open the hood and turn the knob at the front of the sweeper to raise or lower the cylindrical broom.
Collect and Empty Debris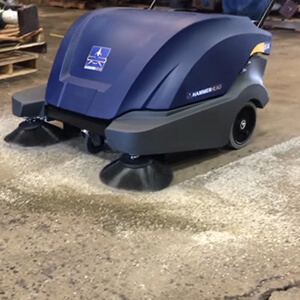 Sweep it Up
Cutting a clean path through a floor of dust is as easy as walking forward and allowing the 900SX to sweep and suck up everything in its 43-inch path.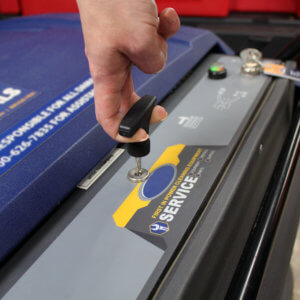 Shake Off the Filter
You can shake out larger objects from the filter without even removing it. Gently pull on the filter shaker handle to drop additional dust and dirt into the waste box before removing it.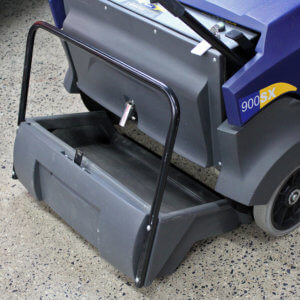 Remove Hopper
The debris hopper (waste box) can be easily removed by un-clipping the locking mechanism and sliding it out. Empty the collected dirt, slide it back in, and you're ready for more sweeping.
Let's Get Technical
| | |
| --- | --- |
| Feature | 900SX |
| Weight | 232 lbs |
| Cleaning Path (in.) | 44 |
| Power Source | Battery |
| Hopper Capacity | 13.2 Gallons |
| Batteries (V/A) | 12/370 (1) |
| Theoretical Productivity (ft2/hr) | 53,820 |
| Sweeper Filter Material | PTFE Filter (<10μm) |
| Filtration of PM10 Particles | 99% |
Ready to Order?
Learn More or Compare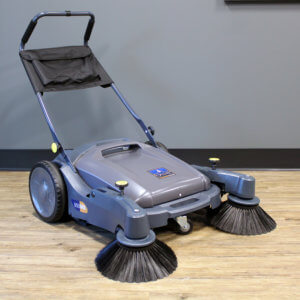 An even simpler sweeping solution – the 950MS is a manual-powered walk-behind sweeper. No battery, no motor; just good old brooms and a debris bin.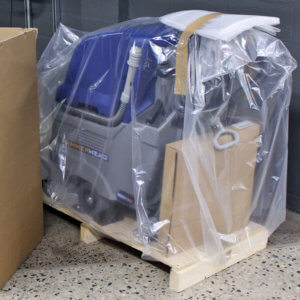 See all the cleaning equipment HammerHead has to offer.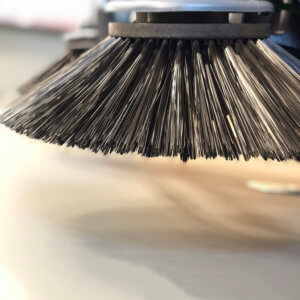 Stock up on wearable sweeper parts, brushes, brooms, wheels, filters, and batteries.