WHY SHOULD I USE A CLEANING SOLUTION?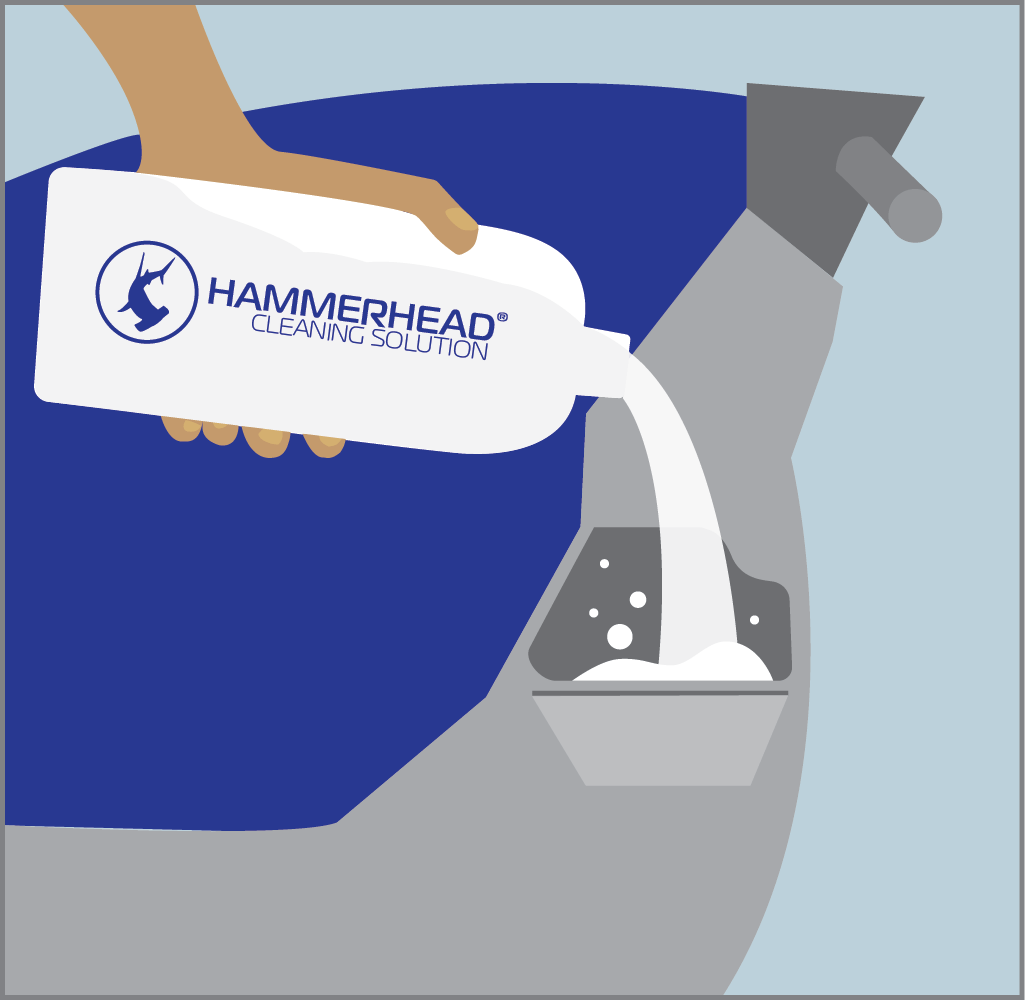 Using the opening on the side of the solution tank, add the recommended chemical dilution to your HammerHead scrubber.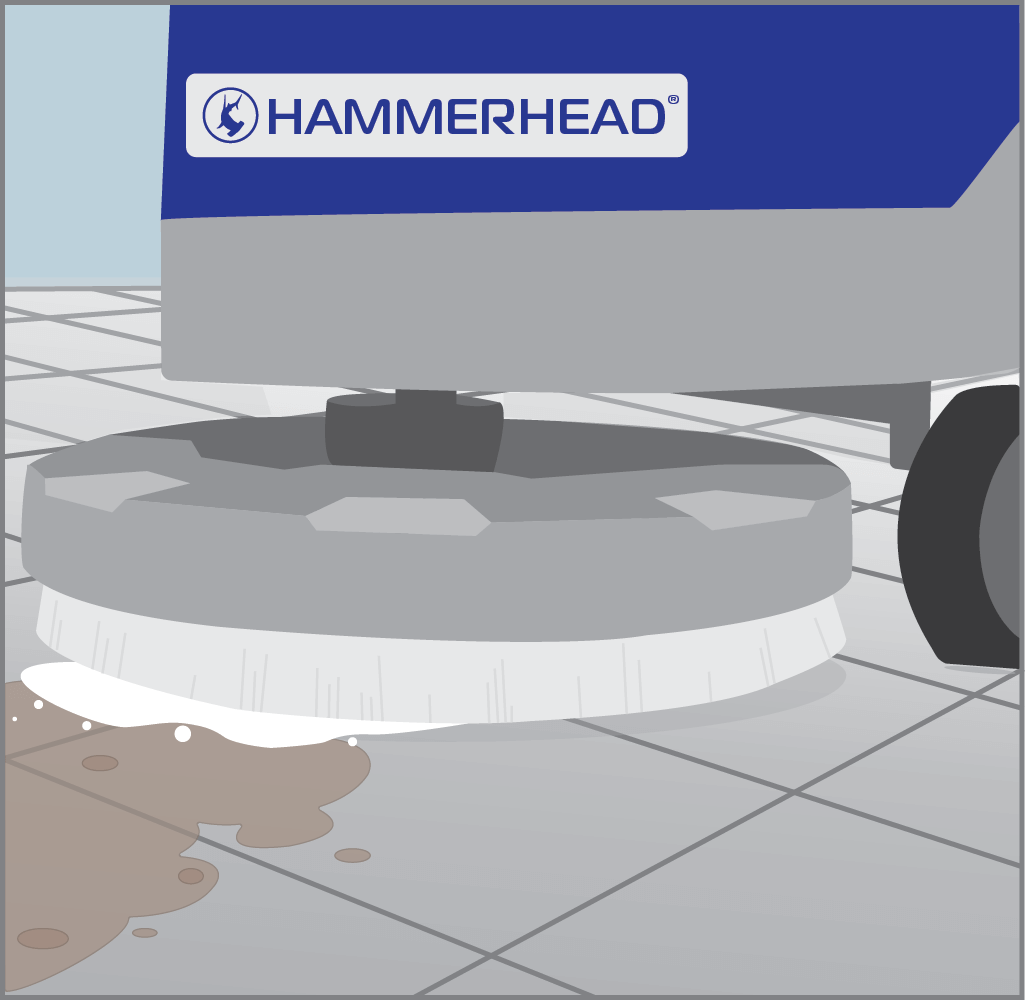 Once you lower the scrub deck and begin to move forward, the brush will immediately begin to agitate and the chemical/water mix will flow.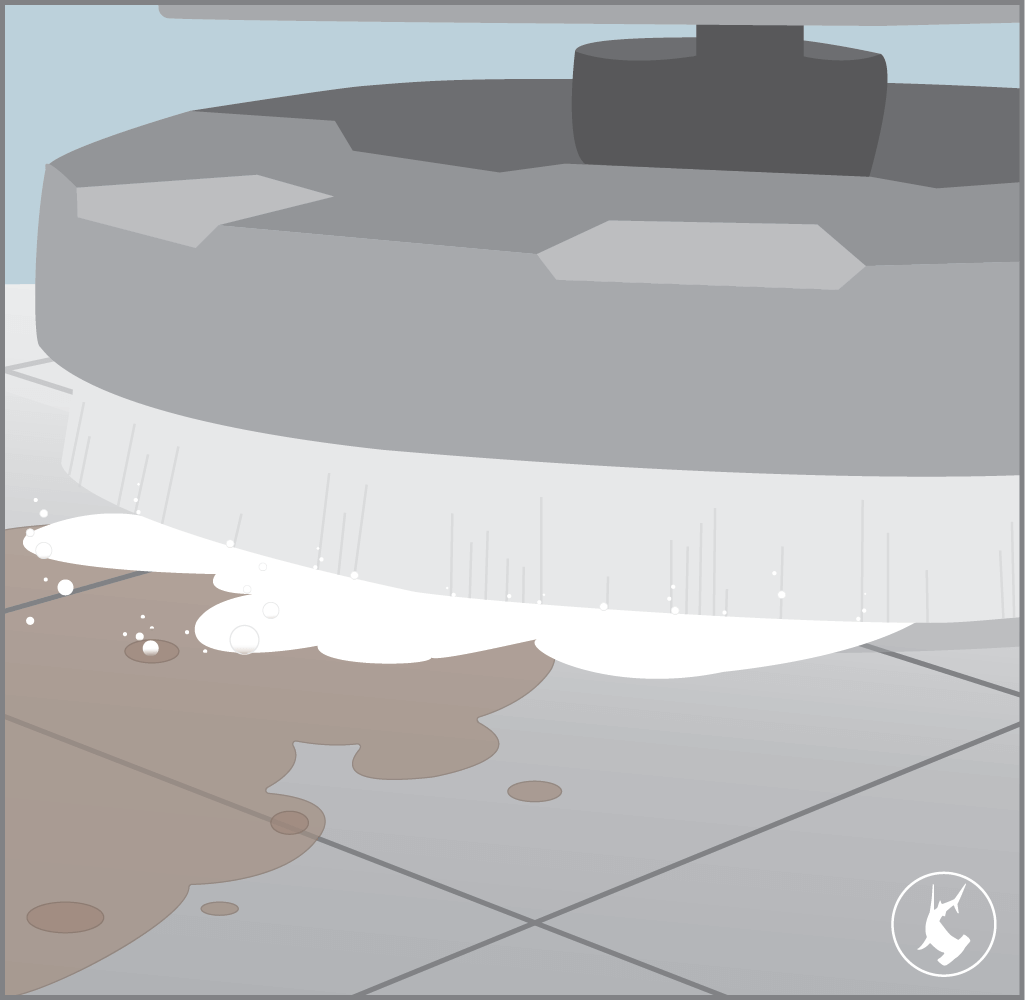 With the help of the agitating brush, the chemical solution begins to break through the dirt barrier on the floor.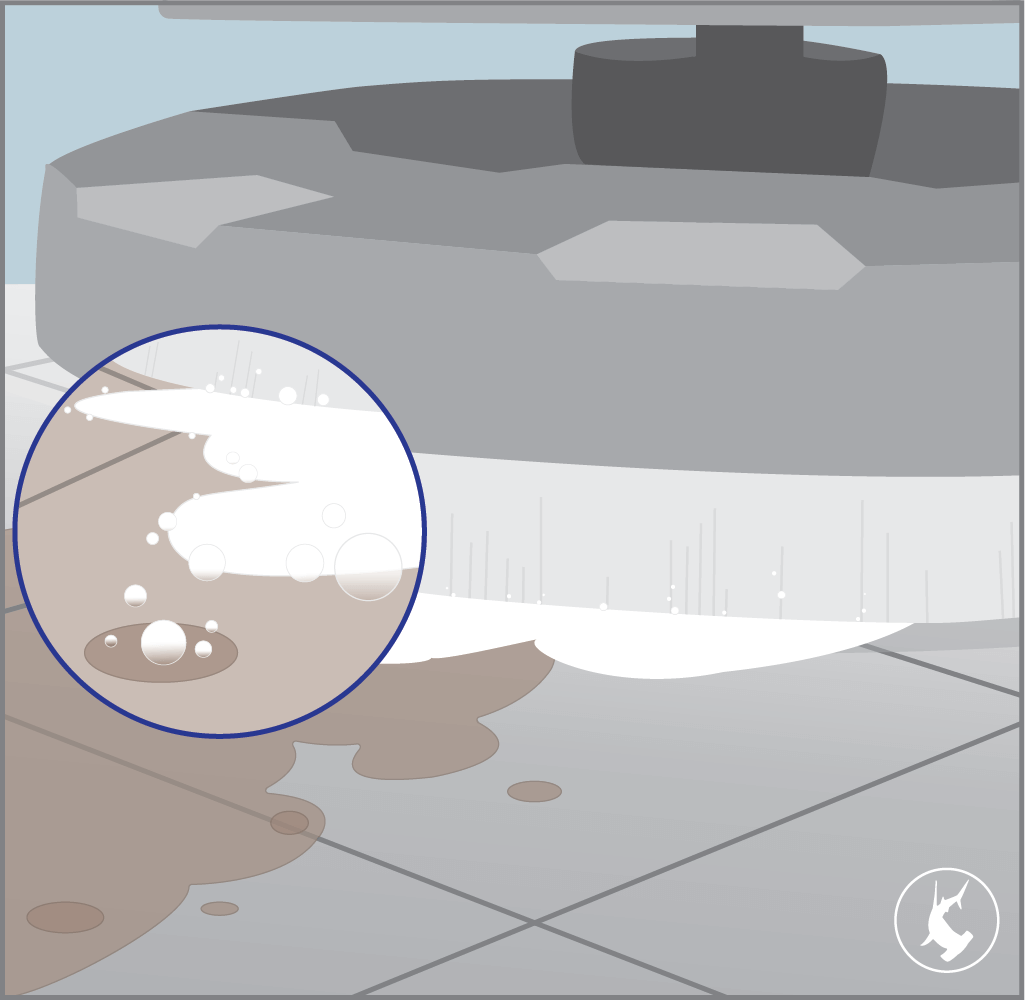 The chemical solution reaches deep into the pores of the floor, lifting dirt to the surface and suspending it.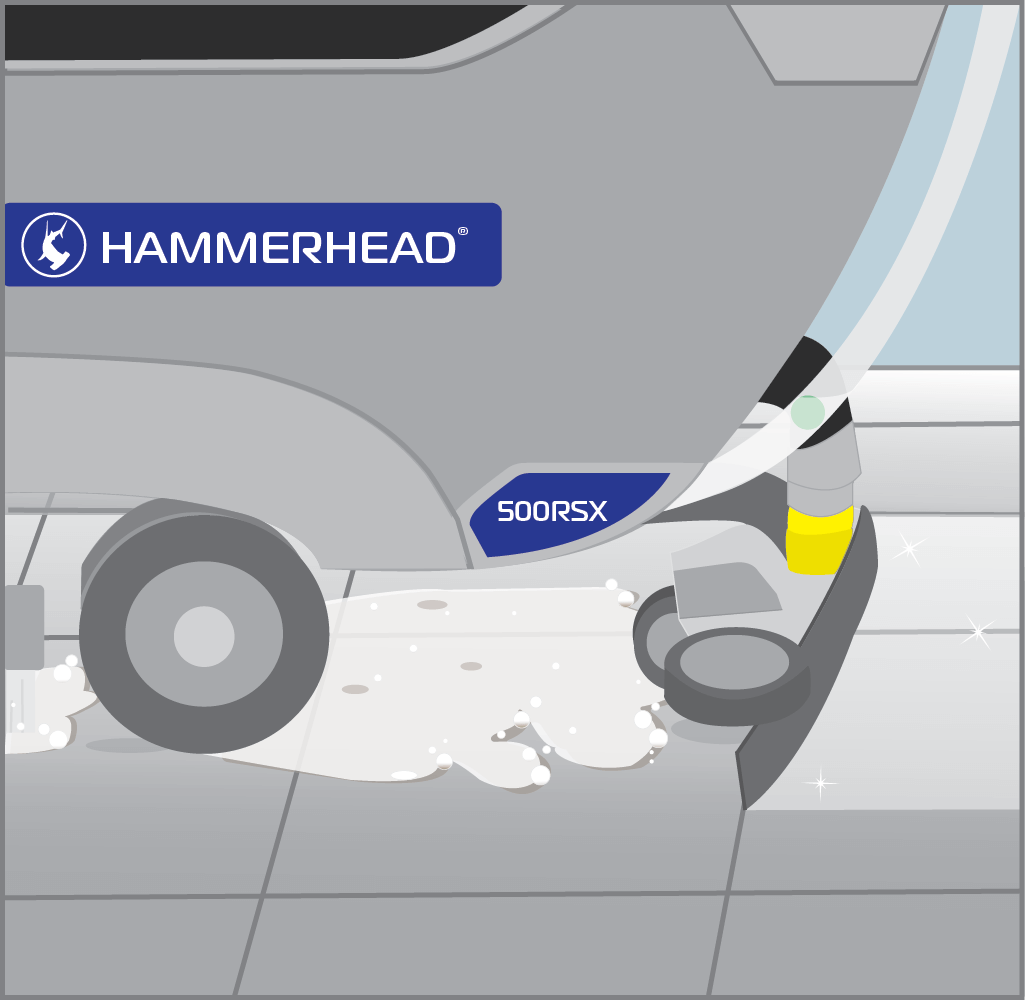 Now that the dirt is suspended, continue to walk forward and the vacuum and squeegee finish the job.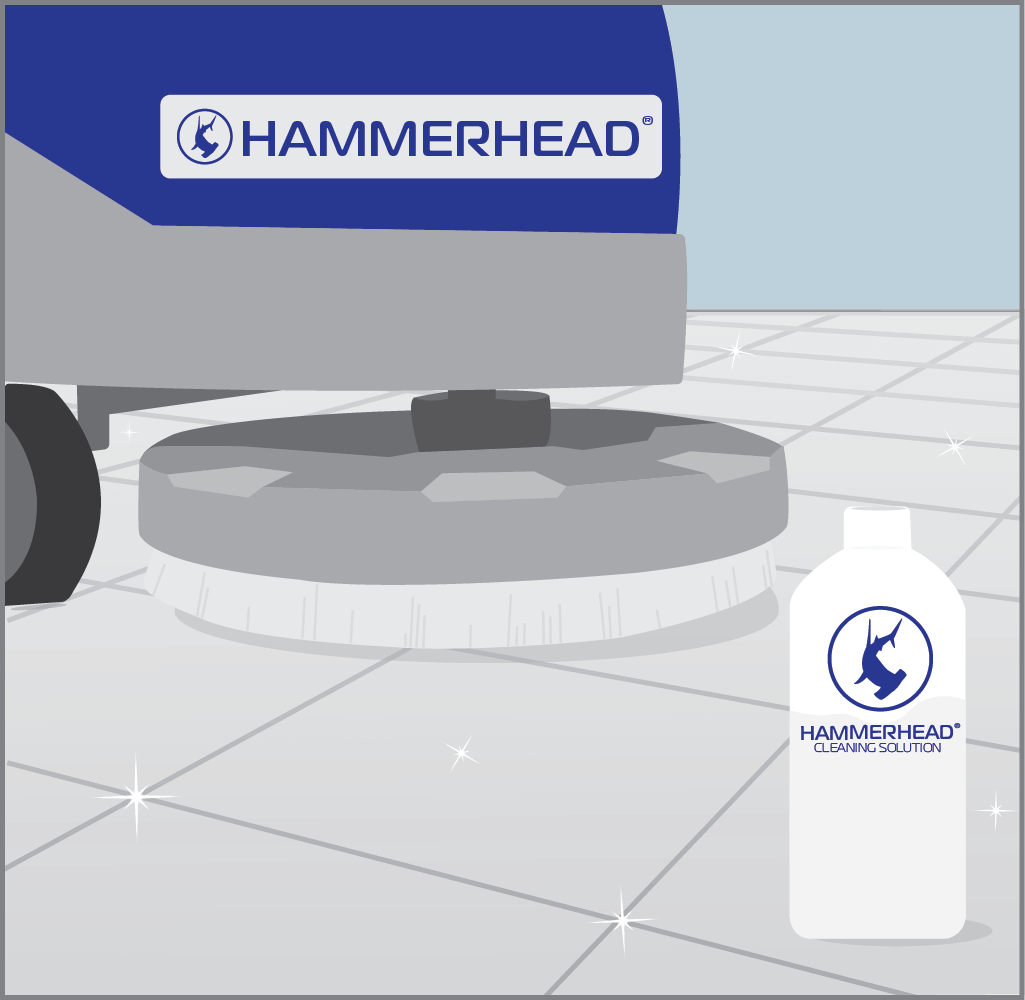 Say "Hello" to instantly dry, clean floors! Tip: Go at a slower pace the first time you clean an area. As you clean more consistently, you can speed it up.
SHOP OUR CLEANING SOLUTIONS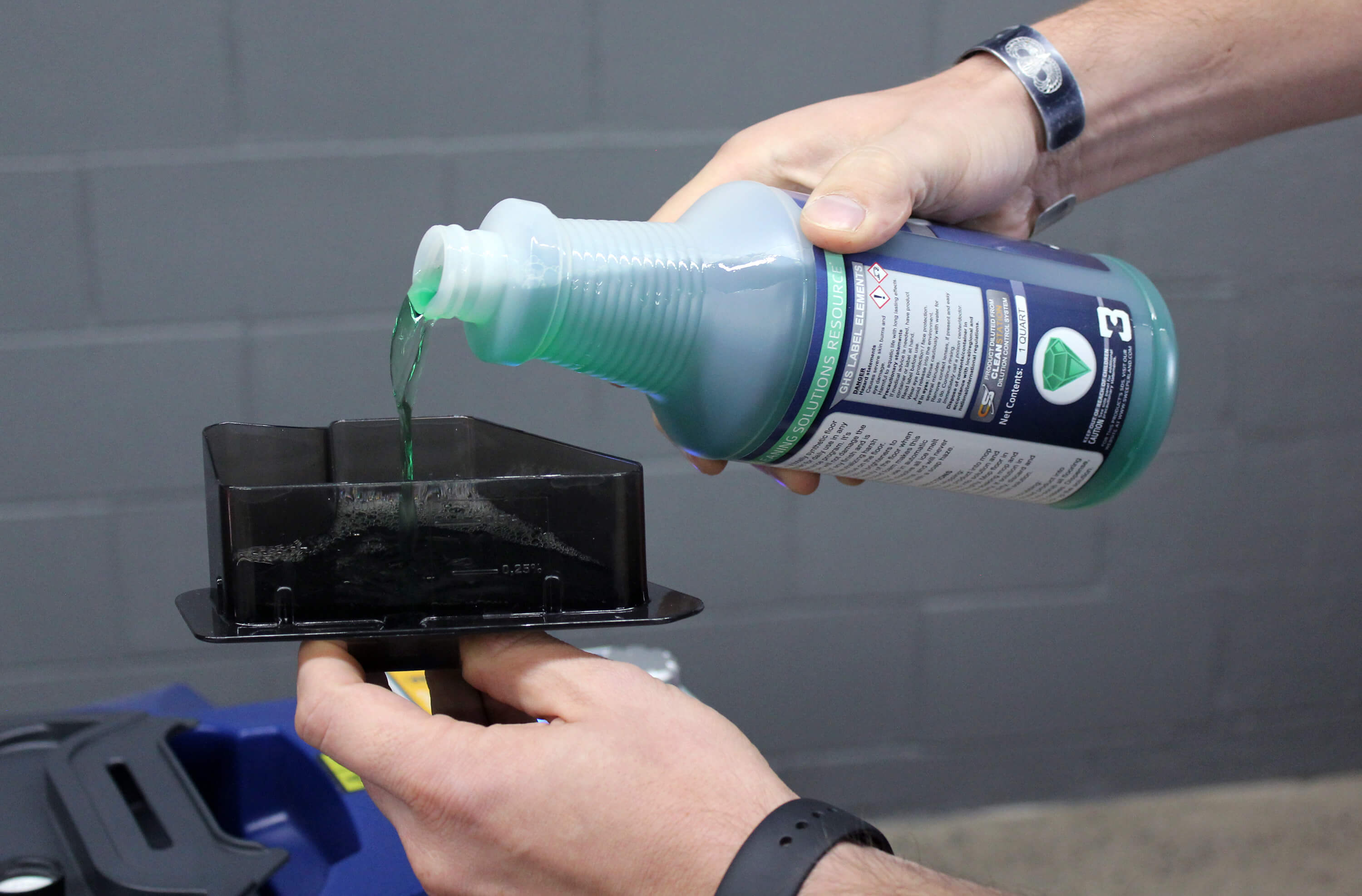 Self-Pour
Cleaning Solutions
Shop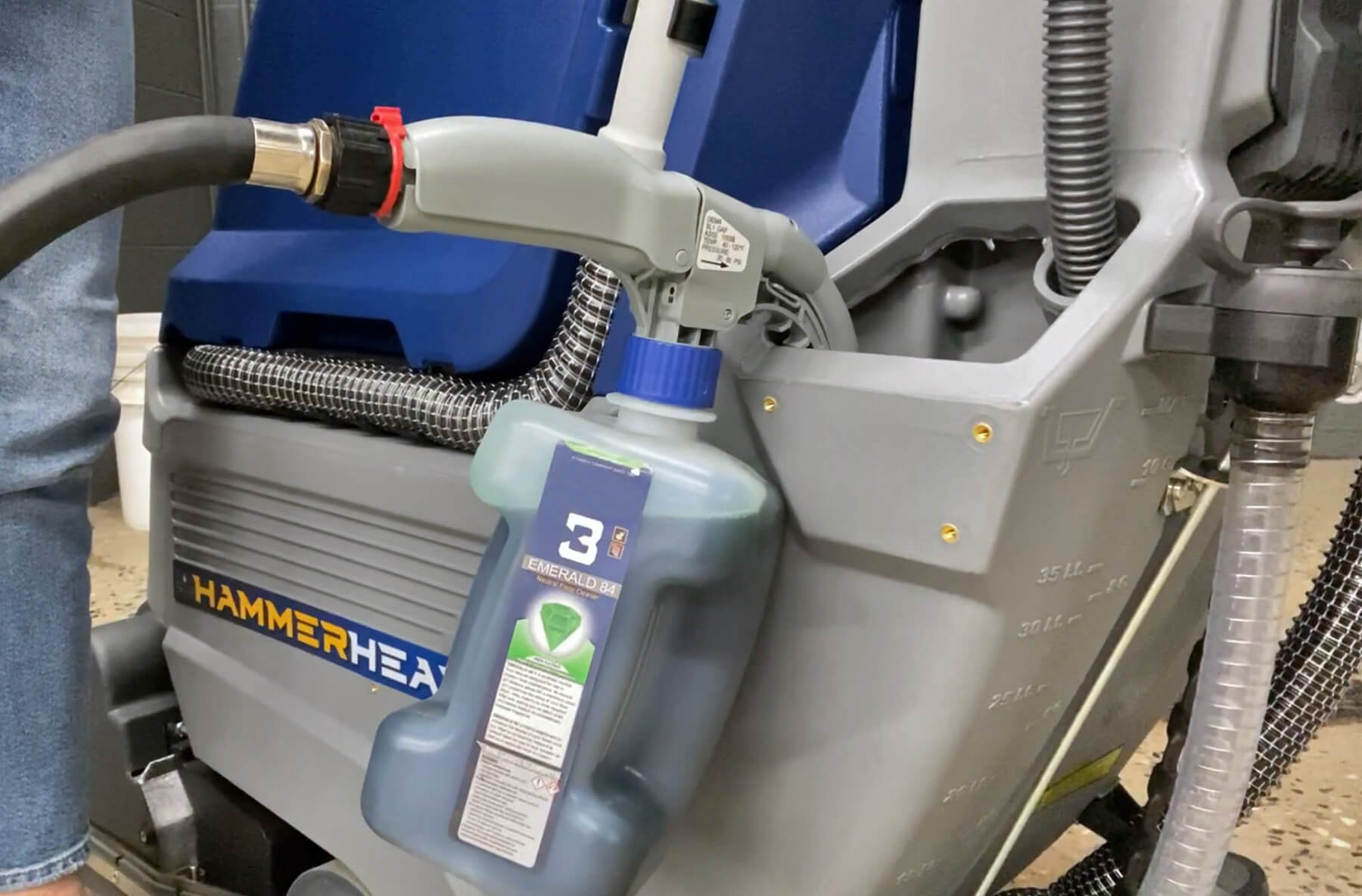 FIN Chemical Dilution System
Shop