Don't forget about ECO mode next time you're operating your Hammerhead scrubber.
ECO Mode will reduce the noise by lowering the vacuum power by about 50% while operating the scrubber and squeegee. This allows you to clean an area without disrupting your customers, patients, or employees.
ECO Mode will reduce the amount of water and solution released while operating the scrubber. This allows for longer run time between refilling. Don't worry, you'll still get the results you want from you Hammerhead.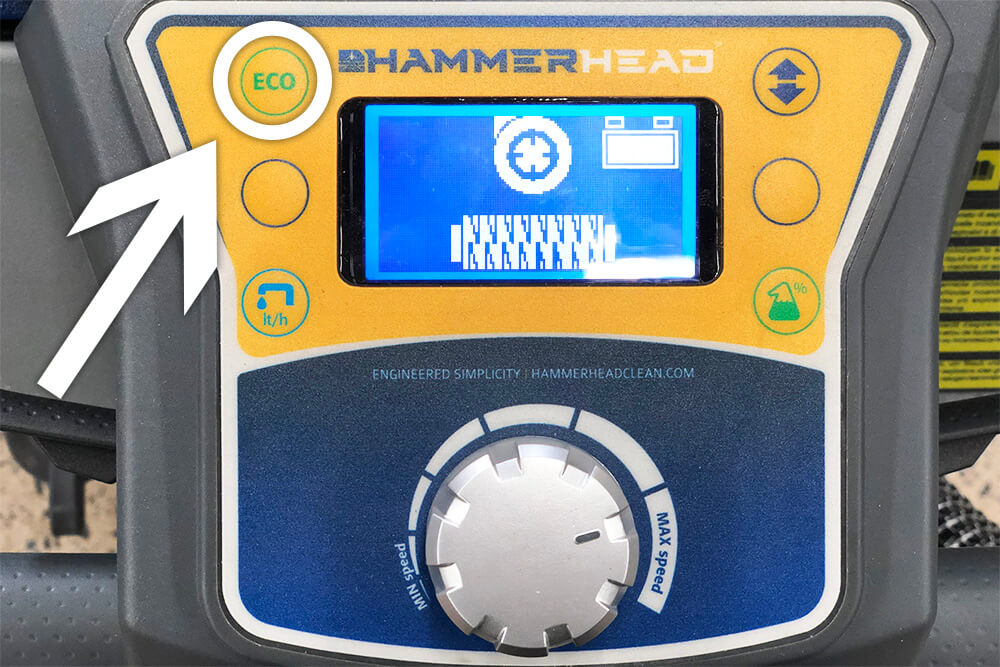 Shop the Hammerhead units that offer ECO mode