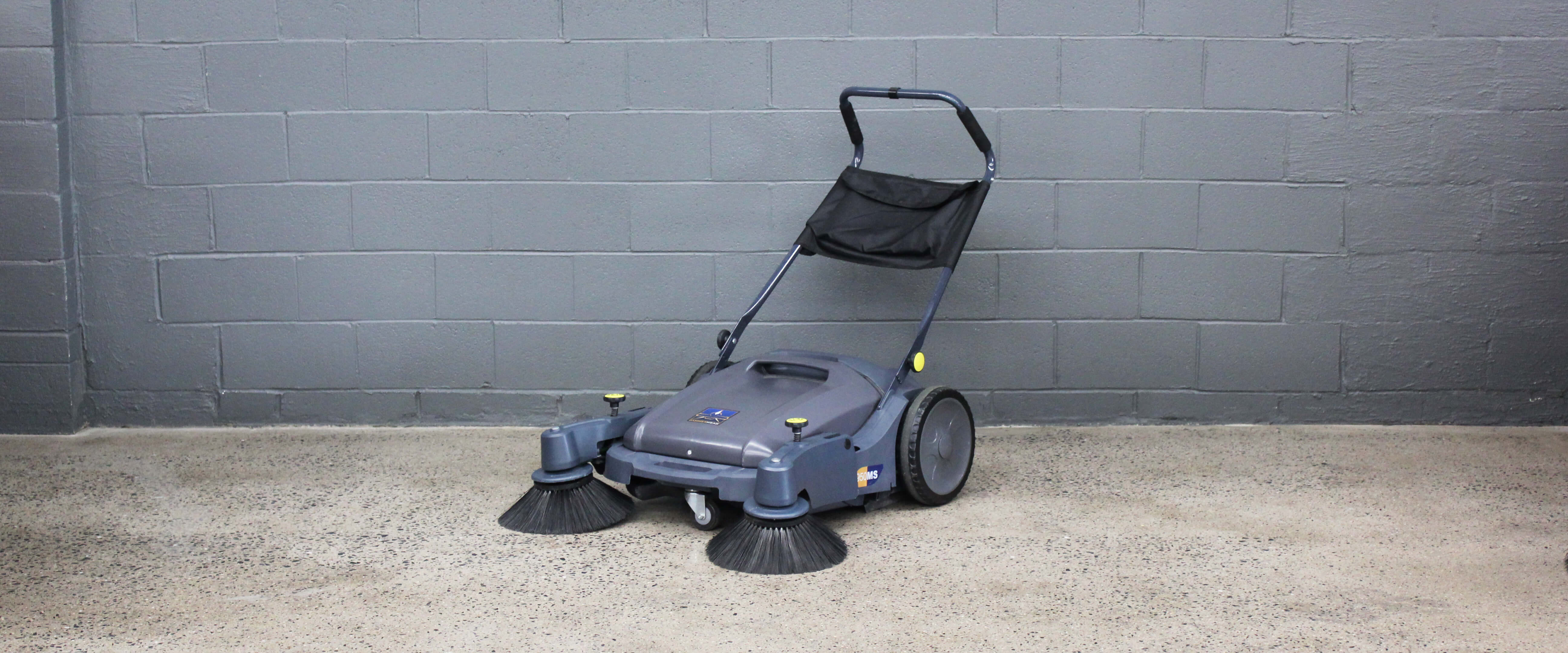 Walk and Sweep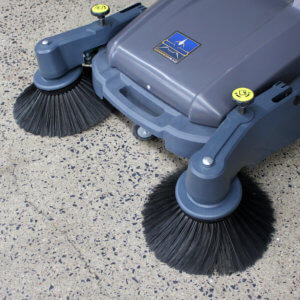 Front Brooms
As you walk, the front brooms will mechanically spin and direct debris under the 950MS.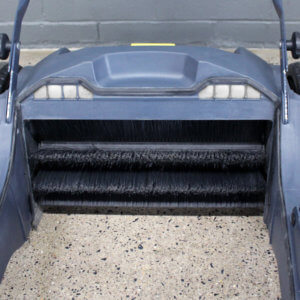 Main Broom
As debris passes under the sweeper, the main broom sweeps and tosses it into the debris container (removed here for broom visibility).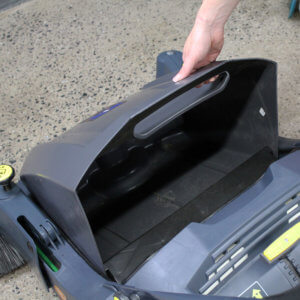 Debris Hopper
When finished or full, the debris hopper can be easily lifted up and out for emptying.
Touch Points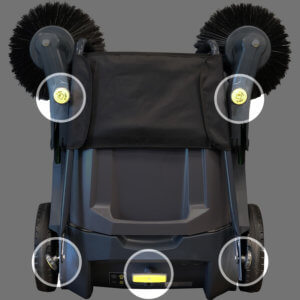 Easy Adjustment
Bright yellow touch points indicate all the most common points of interest. You won't have any trouble finding out how to adjust things at a glance.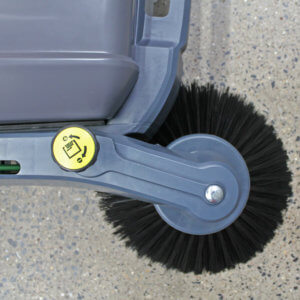 Front Broom Pressure
Raise or lower the front brooms by adjusting the tool-free touch point knobs on the front of the sweeper.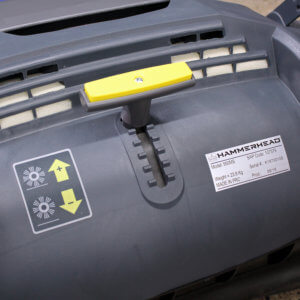 Main Broom Adjustment
The main broom can be raised or lowered with the handle on the back of the sweeper.
Compact Storage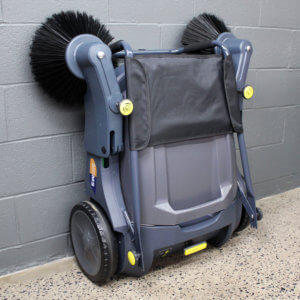 Collapsible Handlebar
The final touch points on the base handle can be loosened to allow the handle to be folded down, reducing the 950MS to an even more compact size for storage.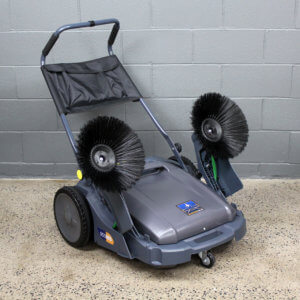 Fold-Up Brooms
If desired, the brooms can be folded up on top, enabling sweeping with only one broom, or another storage option.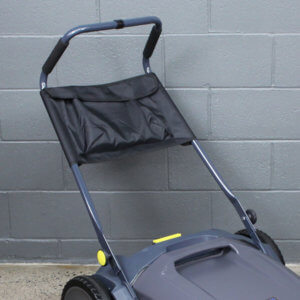 Handlebar Pouch
A pouch attached to the handle can be used to store the manual and small items.
Let's Get Technical
| | |
| --- | --- |
| Feature | 950MS |
| Weight | 52.5 lbs |
| Cleaning Path (in.) | 36″ |
| Power Source | Manual |
| Usage | Indoor/Outdoor |
| Hopper Capacity | 10.5 Gallons |
| Theoretical Productivity (ft2/hr) | 39,611 |
| Non-Marking Wheels | Yes |
| Non-Corrosive Debris Hopper | Yes |
Get Pricing
Learn More or Compare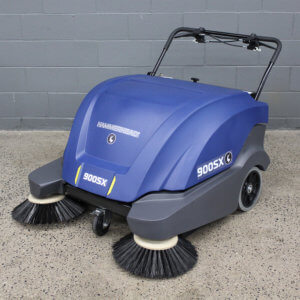 For a little more oomph, consider the 900SX. This walk-behind sweeper is battery-powered, self-propelled, and features a GORE® air filter.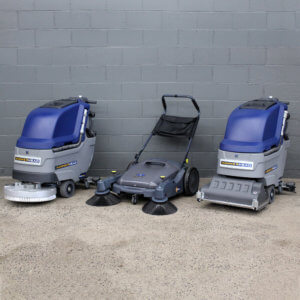 See all the cleaning equipment HammerHead has to offer.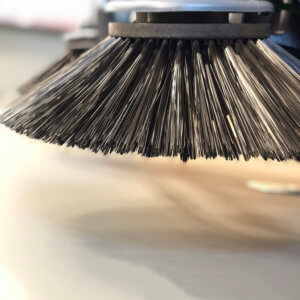 Stock up on wearable sweeper parts, brushes, brooms, wheels, filters, and batteries.