Spectrum Film-Free All-Purpose Cleaner (FIN)
$83.99
Spectrum is an all-purpose cleaner for any surface not harmed by water. It consists of a combination of synthetic ingredients, and it is able to safely and thoroughly remove heavy grease and soil. It works equally well in hot or cold water.
Its moderate foam formula leaves a clean, film-free finish, which makes it ideal for scrubbing and re-coats. Spectrum is great for removing soils and scuffs embedded in the top layers of floor finish, and preparing the floor surface for re-coating with minimal rinsing.
* All FIN chemicals require the FIN Handheld Device for proper use.
** Each case comes with (2) half-gallon bottles and label for quart-sized bottles.
OFTEN PURCHASED TOGETHER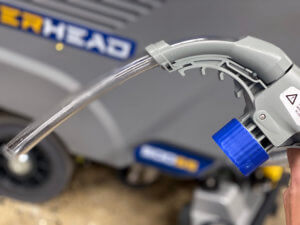 HH Price: $69.99
FIN Handheld Device connects to your hose and concentrated FIN chemical solution container to allow for precise dilution of scrubber-safe chemical; no measuring required.
Add to cart
HOW IT WORKS
Commonly Used on These Flooring Types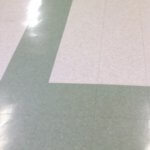 VCT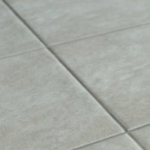 Ceramic Tile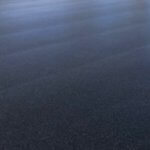 Rubber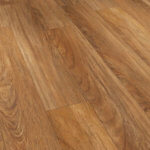 LVT
Use with Hammerhead scrubbers
Usage Instructions – When using as a scrub and re-coat cleaner
Dilute product with FIN. Apply solution to floor using a mop or automatic scrubber. Allow product to sit on the surface for 3 – 4 minutes. Agitate solution using your scrubber's brush or pad. Remove solution from the floor with a mop, wet vacuum or automatic scrubber. Rinse with clean water. Allow the floor to dry completely prior to re-coating the floor with finish.

---
---
This product meets the maximum content requirements for Volatile Organic Compounds (VOCs) as established by State and Federal regulations.
You may also like…
Emerald 84 Neutral Floor Cleaner

$

68.99

Emerald 84 is an entirely synthetic floor cleaner designed for daily use in floor maintenance. Its slightly acidic pH is effective at neutralizing harsh cleaner residue, ice melt, and hard water films without damaging a floor's gloss or finish. In fact, it contains optical brighteners to further enhance the floor's appearance after it dries.

Emerald 84 is low-foaming and designed to be safely used in floor scrubbers.

Add to Cart

Formula 528 Heavy-Duty Floor Cleaner & Degreaser

$

68.99

Formula 528 is a nonflammable concentrated floor cleaner and degreaser for use on medium to heavy industrial soils on floors, and can be used to clean machinery, walls and any surfaces not harmed by water.* It is a water-based cleaner, formulated to remove grease, oil, carbon and other industrial soils.

Low-foaming, non-toxic, non-corrosive and biodegradable.

Add to Cart

ECO 828 Floor Cleaner & Degreaser

$

83.99

This environmentally friendly floor cleaner/degreaser deals with grease and oil by turning it into soap with its saponifying agents. It is safe to use on surfaces unharmed by water and is easily rinsed. It has a mild, deodorizing scent.

As with all of our chemical solutions, ECO 828 is low-foaming and designed to be used in floor scrubbers.

Add to Cart